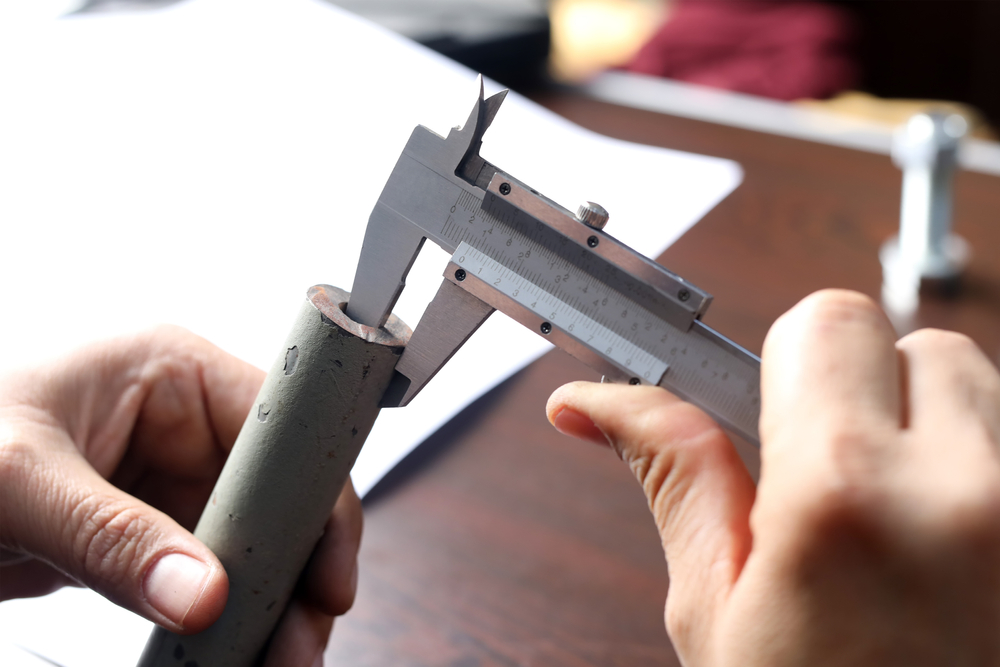 What is the difference between a pipe and a tube? Pipes are larger in diameter and looser in tolerance compared to tubes, which generally have a smaller diameter and strict tolerance. Somewhere in the gray area, a pipe with a small diameter is used, which is prevalent in applications within the oil and gas, petrochemical, or heavy construction industry. These small diameter pipes with thick-wall features are specially designed for high-pressure applications.
Despite being similar in size to tubes, the provision for small diameter pipe welding is different. From ideal pipe preparation to the use of the right weld heads, operators should be wary of the unique demand these pipes require when welding. Lets us look into these processes in depth.
Small Diameter Pipes and Their Welding Requirements
The pipe diameter size may be subjective based on the application it is used for. However, based on the oil and gas or construction industry standard, the outer diameter of the small diameter pipe is usually considered to be under 10 inches. With small diameters, weld tolerance also becomes more strict, requiring detailed weld preparation and precision welding equipment. 
Regardless of the size, all pipes must undergo basic preparation procedures. The process includes –
Surface cleaning to get rid of foreign contaminants and coatings that can affect the integrity of the weld
Joint preparation through machining so the weld head can reach the root of the joint. This is especially important when welding thick-walled pipes. 
For pipes with thicknesses above 3mm, bevelling may be a requirement. Single v- groove or J-groove bevels are the most common preparation techniques. However, for thicknesses above 40 mm (1.5 inches), a double v-groove may be used. 
The preparation process aims to ensure the weld is clean and precise, so there are no inherent defects. However, this can only be delivered with the right combination of precision welding techniques and reliable welding equipment.
Reliable Orbital GTAW Solutions for Small Diameter Pipe Welding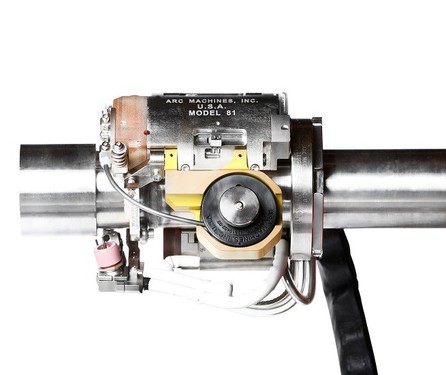 Most welders trust GTAW (Gas Tungsten Arc Welding) when it comes to clean and precise welding of large or small diameter pipes. The heat input control and shielding ability of GTAW are ideally suited for welding the root pass for thick-walled, small diameter pipe. Another advantage of GTAW is its slow process which allows enough time between the arc strike and repositioning when welding a small diameter.
AMI provides a wide range of weld heads suitable for small diameter pipe, including –
Weld heads such as Model 81 have the capability to adjust to a range of diameters, i.e., 1.9 to 5.563 inches (48 to 142 mm) OD. 
When orbital welding, tracks can be installed on the pipe where these weld heads can mount. The orbital welding machines can then electronically control the movement of the torch and optimize weld parameters for a controlled welding procedure that aligns with the established WPS (Welding Procedure Specification).
Unique Solutions to Small Diameter Pipe Welding
Critical industrial application demands precision weld requirement to counter potential piping system failure. Given the intricacies involved in small diameter pipe welding, i.e., ensuring clean root pass and complete penetration, GTAW proves to be the most effective solution. 
The consistency of GTAW can be paired with control of the orbital welding for accomplishing welds that are up to industry standards. Along with proper pipe preparation, ideal welding solutions such as the AMI weld heads for small pipes are sure to offer you the weld result of the highest quality.
Arc Machines, Inc. offers specialized orbital weld heads that can easily mount to track to help you achieve small diameter pipe welding of the highest quality. For inquiries regarding products, contact sales@arcmachines.com. For service inquiries, contact service@arcmachines.com. Contact us to arrange a meeting. Arc Machines welcomes the opportunity to discuss your specific needs.