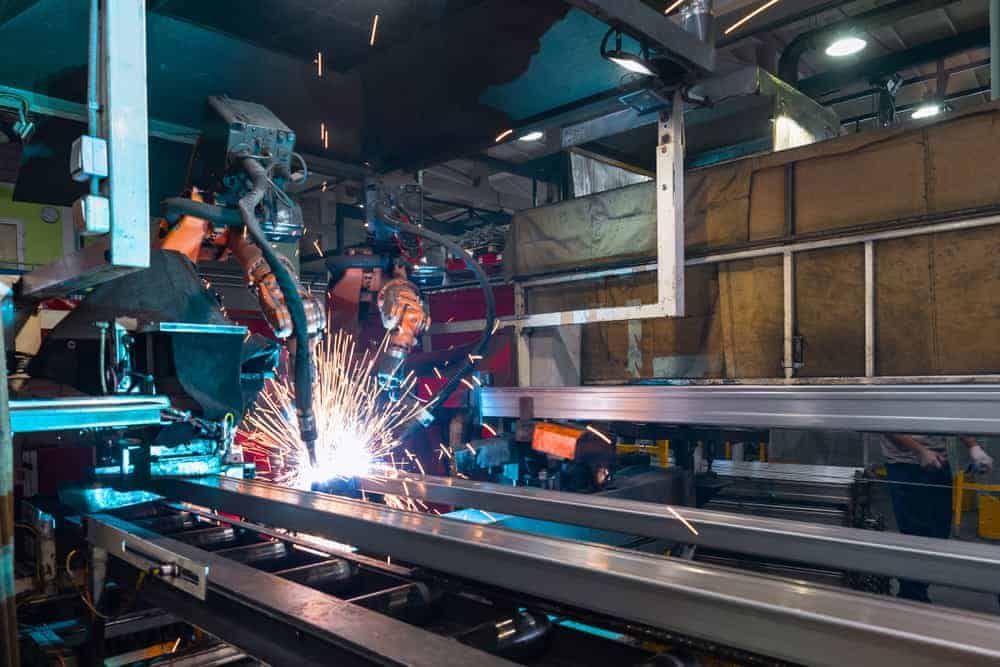 The terms "orbital welding" and "automated welding" are often used interchangeably. While not altogether inaccurate, there are more aspects to orbital welding than process automation. Although automated machines, weld heads, and controllers are a normal part of orbital GTAW welding, manual supervision and adjustments remain essential aspects of orbital welding.
Depending on the welding application, the extent of process automation varies. This article will discuss automation and manual assistance in orbital welding and explore the factors that may be required to make the orbital and automated TIG welding process more effective.
The Details of Orbital Welding
In implementing Manufacturing 5.0, most industries have adopted automation and smart technologies in their manufacturing processes. Automation in orbital welding focuses on its components— the auto weld heads, remote monitoring system, and the power supply system. By automating the welding process, manufacturers can enhance quality, productivity, and efficiency. 
However, as manufacturers apply orbital welding to high-precision, high-specification welds, increased manual involvement is required. For these applications, a welder's assistance may be required to accomplish the following tasks:
Using a remote monitoring system, operators can determine the need for potential parameter optimization by examining the weld puddle and movement of the weld head.
For any necessary parameter optimization, operators can make adjustments with the help of a weld pendant (instead of running back to the power supply). With this tool, operators remain in complete control of the process and can change the course of ongoing welding by the push of a button.
In robotic welding, operators may be active on the back end, programming and simulating the weld application. 
Although much of the weld process can be automated, an operator's judgment is required to ensure weld quality and precision. As a result, most orbital welding processes are semi-automated.
Why Collaboration Between Automation and Human Works
Orbital welding is often the preferred process when it is difficult to manually achieve the precision, quality, and productivity desired for the application. Compared to traditional methods, orbital welding makes it easier to produce the best result without the need for extensive training when creating high-specification pipe and tube welds. Manufacturers can leverage the following advantages of orbital welding to support their complex weld process:
An automated system enhances speed while reducing the effort and fatigue faced by welders.
Automated controls make the welding process repeatable. The same high-quality result can be obtained after multiple runs, which is difficult to achieve manually.
Auto weld heads are flexible and can be used in difficult welding positions and tight clearances. This provides ergonomic benefits for welders while keeping them safe from hazardous fumes and radiation exposure.
Operators can monitor the weld puddle up close while maintaining physical distance with the help of a remote monitoring system. Parameter optimizations can be made using the remote weld pendant to reduce operation downtime while improving workplace safety.
Increased control, precision, and speed—along with reduced downtime—are the desired outcomes of productivity improvement in high-specification welding. These objectives are achievable with the collaborative effort of process automation and manual monitoring.
Get the Best Results From an Automated TIG Welding Process
Welding automation was developed to improve productivity and efficiency in manufacturing. For large-scale pipe and tube welding, automated TIG welding can enhance weld integrity and output with the help of weld process controllers. Orbital GTAW seeks a similar result by resolving the issue of human error and precision in manual GTAW.
Whether manual or automated, the most important asset in the welding process is a well-trained operator who can study the puddle and identify any necessary parameter optimizations. Orbital technologies make it simple for welders to control the process to achieve ideal results from automated TIG welding. 
Arc Machines, Inc. is an industry leader in orbital welding technologies and provides auto weld heads and remote monitoring systems to help develop your automated TIG welding operation. To learn more, contact sales@arcmachines.com. For service inquiries, contact service@arcmachines.com. To develop a custom solution, contact us to arrange a meeting.