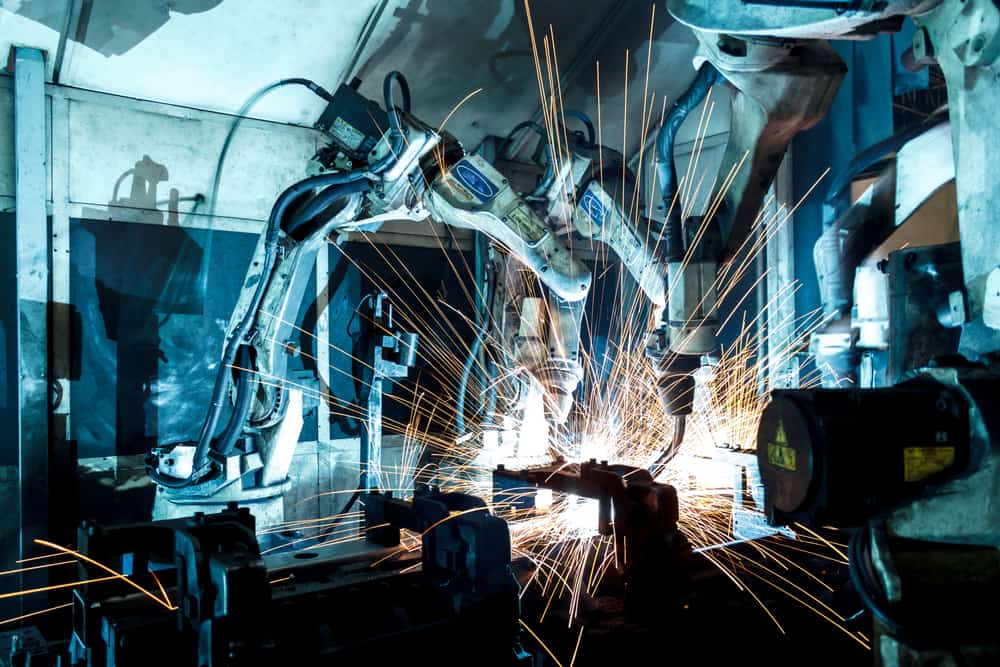 Automation has been the driving force behind the modern-day industrial revolution, and its continuous evolution has shaped a new future for productivity and quality. The welding industry has been no exception– modern welding equipment and machines are indispensable tools for welders today. By eliminating most issues of manual technique, welding automation has proven to meet the increasing demands and precision standards in various industries.
With the requirement for precision on the rise and the number of skilled welders declining, the need for welding automation is more significant than ever. Let us explore the advantages of opting for automation in welding.
The Need For Welding Automation
The traditional form of welding has been manual, with the process relying on the welders' skills for fabrication. And although the need for productivity has outpaced the number of skilled welders in the market, manual welding is still a big part of applications with high specification requirements. This is mainly owed to the flexibility offered by humans to perform different types of welding tasks cost-effectively.
However, its many disadvantages have been responsible for industries seeking automated options. The manual approach causes–
Lack of precision and control
Lack of uniformity in weld
Risk of injury and exposure to hazardous fumes
Less productivity and inconsistency
The semi- or fully-automated process is ideal for avoiding these problems. Automated welding machines can be programmed to control parameters for the entire welding process so as to improve precision and weld quality.
Advantages of Automating The Welding Process
The automation in welding can range from the use of advanced welding machines to robots that are capable of performing a variety of welding processes,i.e., GTAW, GMAW, etc. The benefits these technologies provide include
Improved quality and precision: Automated systems are computer controlled where the weld parameters can be programmed. The precision heat input, speed, and feed rate will lead to a weld result that is uniform and defect-free. If a discrepancy is detected, an automated system makes it possible to optimize the parameter mid-way for a high-quality result.
Repeatability: Automated control and programmability offers the ability to produce similar results time and again. This is highly beneficial for high-spec weld projects where precision is key in every single weld cycle.
Safety: The welding automation allows the operator to back up from the weld site and take an observational role. This eliminates their exposure to burns or hazardous gases. The automated system can also continuously perform in a confined space and in any position. The operators, on the other hand, can monitor the welding process remotely and make parametric changes to ensure precision results.
Productivity and cost-efficiency: Compared to manual welding, welding automation offers the advantage of speed and accuracy. This means the process is more productive with less waste.
Orbital Welding: Today's Welding Automation
Most welding industries today use orbital technology for welding automation. From large to small diameter pipes and tubes, orbital welding has proven its flexibility to efficiency for producing high-quality results that meet industrial standards. The auto weld head can effectively rotate around the pipe/tube, offering excellent results in every single pass. These are the automated features that orbital welding may include:
These are additional accessories that provide support for orbital welding, as offered by AMI,
Orbital welding is a modern-day solution for welding automation. With its benefits such as improved quality, output, and efficiency, the automated welding system has eliminated the many issues faced with traditional welding techniques. With advancements in technology, welding automation seems to have a much more integral role in the future.
Arc Machines, Inc , with years of experience and expertise, can help you implement welding automation for your welding needs. We provide the most advanced equipment in the industry and superior service. For inquiries regarding products, contact sales@arcmachines.com. For service inquiries, contact service@arcmachines.com. Arc Machines welcomes the opportunity to discuss your specific needs. Contact us to arrange a meeting.