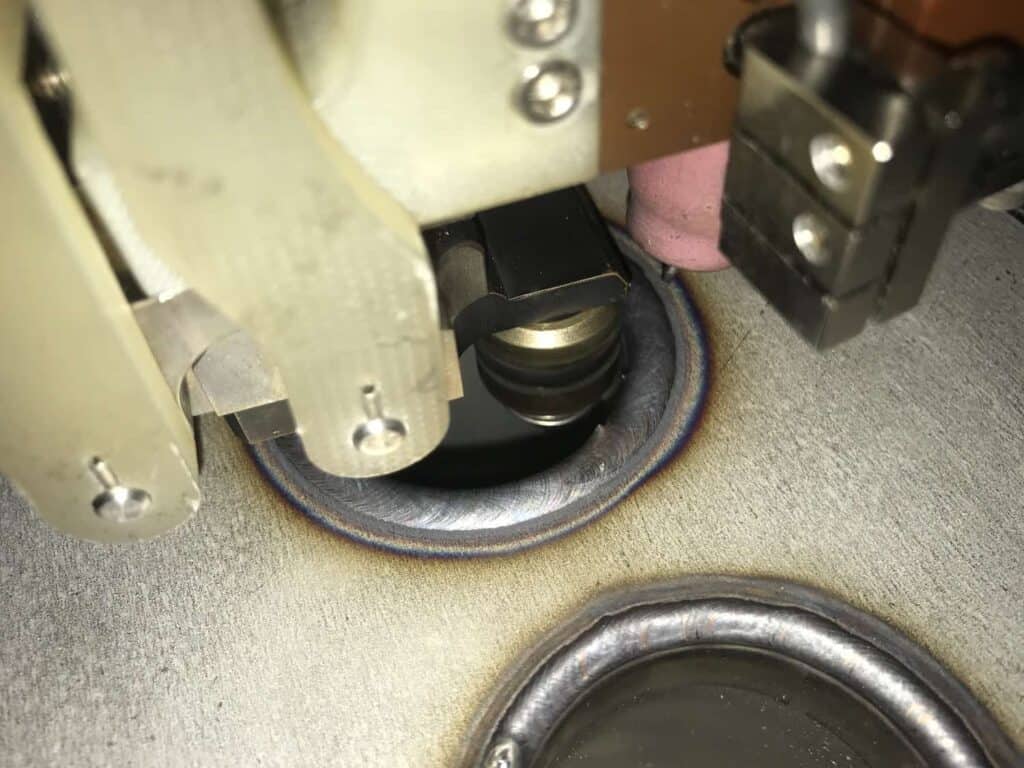 Manufacturers utilize metal tubing across many applications—from food and beverage processing that follows strict sanitary requirements to heat exchangers in a nuclear plant that demands performance under high temperature and pressure conditions. These roles necessitate a precise and consistent tube fabrication process to ensure quality and adherence to specifications. Automatic tube welders have been performing this job so far. 
However, the word "automatic" may give the impression that the entire process is simply a push-the-button-and-go affair. In practice, welders must go through multiple setups, testing, and maintenance requirements to produce tubing that can meet industrial standards. Automation is not enough; successful tube fabrication requires operator expertise. This article will explore the extent of automation available in tube fabrication with automatic tube welders.
Automation for Tube Welding
Tubes are used across wide-ranging industries for multiple applications, and they come in many different shapes, sizes, materials, and specifications. Metallic tubes are generally fabricated using conventional welding processes such as MIG or TIG, but each welding project can be unique and require adherence to specific industry standards. All the welds, however, should share these qualities: consistency, precision, and quality. Fortunately, automatic tube welders are available. 
Basic welding parameters can be programmed into automatic tube welders to ensure precision welding by controlling parameters such as the heat input, voltage, wire feed, gas flow rate, and oscillation. The resulting welds display: 
Perfect alignment/ tighter tolerances
Adequate weld penetration
Defect-free and leak-free joints
Freedom from contaminants
Adequate mechanical strength.
While automation facilitates this control and precision, significant manual input is required—even before the welding starts.  
Machine Setup
Setting up an automatic tube welder requires an operator to:
Identify the best welding technique and weld heads for the materials, dimensions, and other specifications required for the tube and tubesheet
Program/optimize the weld parameters
Ensure proper connection of the weld heads and power supplies.
Testing and Calibration
The operator must examine if the welding machine can provide 100% performance. Based on the user manual and factory requirements, it is important to test weld heads and power and to calibrate for:
Arc voltage
Oscillation
Wire feed
Gas coverage.
These calibrations can be a part of a daily inspection checklist or an elaborate preventive maintenance plan. 
Click here to download our 5-minute daily inspection checklist
Machine Maintenance
Your equipment health determines the quality of the tube fabrication and tube-to-tubesheet welding. Operators should follow through with a thorough maintenance plan before operating the machine to prevent equipment damage and loss of weld quality. The maintenance process can involve:
Equipment calibration
Repair or replacement of damaged parts
Optimization of weld parameters
These are the important prerequisites before operating an automatic tube welder. And although the automatic tube welder can perform the welding true to the pre-programmed parameters, it is ideal for operators to monitor the weld for any discrepancies.
Automatic Tube Welding Solutions
A quality welding solution produces a quality tube weld. AMI provides the following solutions compatible with the orbital welding machine to perform the tube and tube-to-tubesheet welding. 
Weld Head
Power Supply
In unison, these weld heads and power supply can efficiently facilitate clean and precise tube welds. The weld heads can easily access the multiple tubes when attached to the tubesheets to perform welds. Likewise, operators can configure the automatic tube welding equipment, start the welding machine, and remotely monitor the weld.
With effective human monitoring, you can better leverage the efficiency, speed, consistency, and precision of the machine. 
Arc Machines, Inc. provides cutting-edge solutions for tube welding and tube-to-tubesheet welding. Our tube weld heads and power supplies are perfect options if you are looking for high-quality, process efficiency, and cost-effectiveness. To learn more about our automatic tube welders or for other inquiries, contact sales@arcmachines.com. For service inquiries, contact service@arcmachines.com. Contact us to arrange a meeting. Arc Machines welcomes the opportunity to discuss your specific needs.