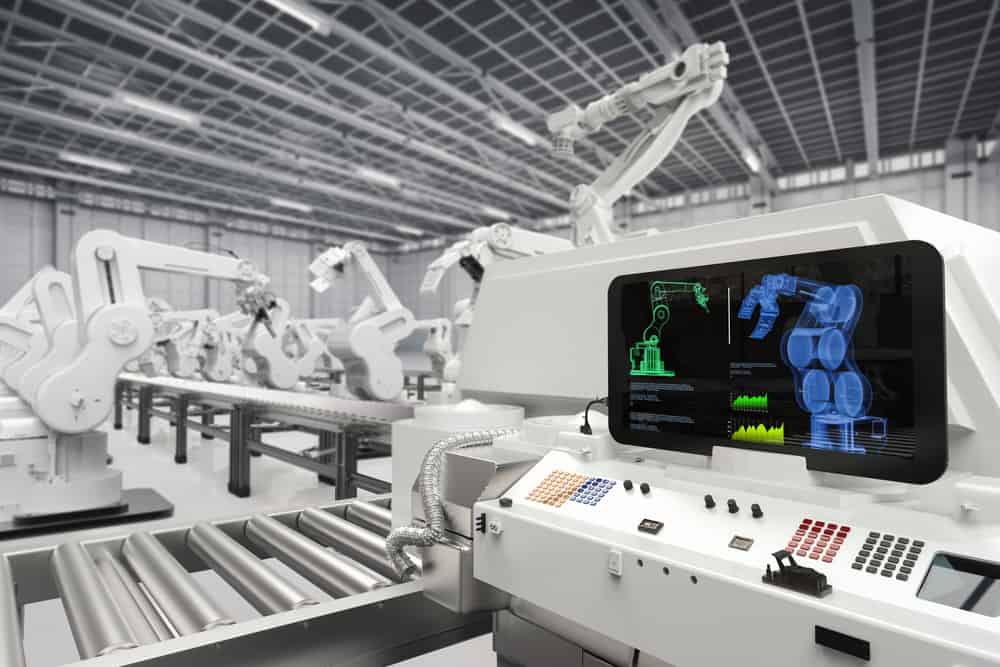 Among recent technological advances, the Internet of Things (IoT) is gaining wide popularity across industries. The integration of smart devices that create smart factories has changed the way conventional industrial processes are performed. Welding technologies are also evolving to adapt to IoT. With smart welding systems, industries are looking forward to improving weld quality, efficiency, and productivity.
IoT for Smart Welding
Smart welding requires that IoT technologies adapt to automated welding systems. In doing so, IoT for smart welding creates a network of smart devices along with cloud data platforms and robotic interactions that facilitate the management of automated welding systems. The weld process data capture and storage that IoT emphasizes can be utilized to generate in-depth insights into welding processes. 
Weld data monitoring has a profound effect on the ultimate weld quality. IoT enables the welding power system and cloud storage platform to interact through data transmission, and access to this data can provide major welding productivity improvements.
Scope of Welding IoT in Smart Factories
Smart factories control processes by integrating IoT into their systems. The automated processes that result are connected within an IoT framework of data capture, analysis, and optimization. To realize the potential of IoT-driven welding processes, we should first appreciate its scope. Listed below are key attributes that help define the scope of welding IoT in smart factories.
Machine Utilization
With IoT, the weld machine and equipment can be digitally connected. Technicians can use data captured during the weld operation to analyze machine efficiency and KPIs. Process and machine effectiveness can be calculated using this data and optimized to achieve maximum utilization.
Welding Knowledge and Insights
Efficient welding requires the precise execution of welding parameters, including welding current, voltage, arc length, electrode orientation, feed speed, and more. IoT enables data capture during the welding process. This data, captured by IoT systems, can be analyzed against the above-mentioned parameters to evaluate weld quality. IoT enabled analysis provides welding process insights that can optimize the future welding process for improved efficiency.
Monitoring and Maintenance
The analysis of captured and stored weld data can detect faults that might lead to mechanical failure. Early detection of the defect can assist in repairing the damage before any critical problem arises.
Furthermore, advanced IoT integrates with automated welding systems to capture real-time data. Real-time monitoring can assist in detecting problems and providing instant solutions. Additionally, industries can utilize IoT to prevent errors by ensuring the system does not deviate from set parameters. These highly efficient processes increase cost savings while decreasing equipment downtime.
Communication and Evidence
The cloud data platform stores and analyzes data collected from welding equipment and smart devices. The resulting analytics can be accessed instantly over the internet and stored for future reference when establishing welding process standardization. To address data privacy concerns at today's smart factories, security technologies continue to evolve and improve. Many industries have weighed the costs and benefits of implementing IoT processes and determined that smart factories are the future.
Smart Solutions for Welding with IoT
IoT plays an important role in building smart factories where a manufacturing process like welding is an integral component within a network of systems. Often, factories employ orbital welding processes that have not been automated within an otherwise smart infrastructure. By integrating mechanized processes such as orbital welding in the IoT infrastructure, smart factories can leverage IoT processes such as a cloud data platform and sensors to achieve the highest quality custom welding solutions for manufacturers.
Arc Machines, Inc. leads the industry with welding solutions that support IoT with data capture, cloud storage, and analytics. Contact AMI to learn more about our high-quality welding solutions for smart factories. For product inquiries, contact sales@arcmachines.com.