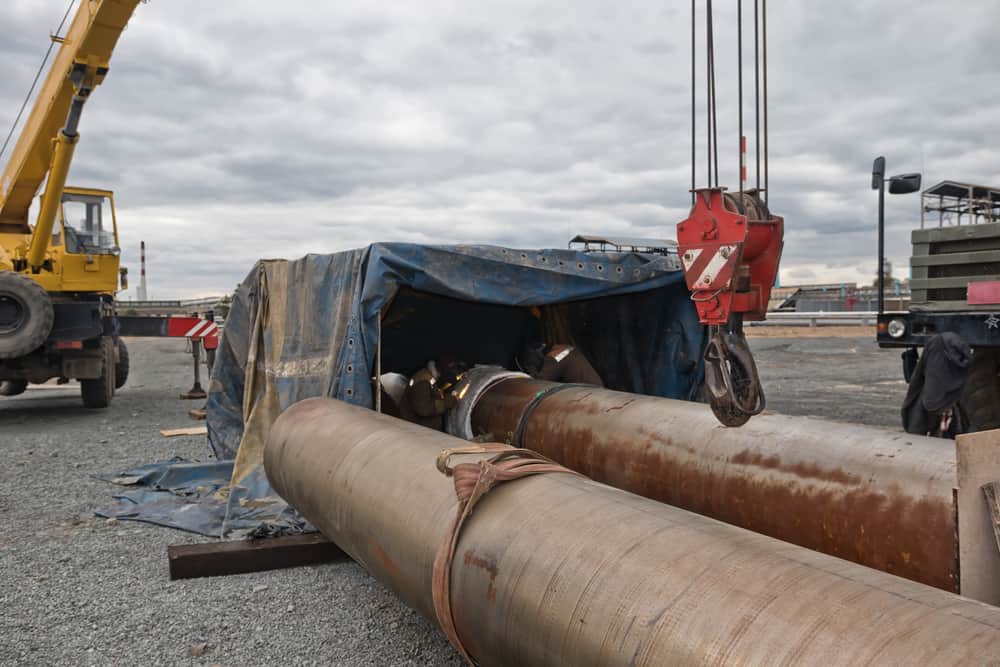 Innovative technologies allow manufacturers to build infrastructures like oil and gas pipelines in remote locations. However, while performing tasks such as welding can be easy in a machine shop with a controlled environment, on-site setups are more complicated. Thanks to technologies like orbital welding, manufacturers can achieve high-quality results even while field welding. In this article, we will look at the challenges of field welding and examine how orbital GTAW (Gas Tungsten Arc Welding) can help to overcome them. 
Field Welding Is Challenging
The term "field welding" is commonly used in the construction industry when discussing welding steel structures and pipelines. Additionally, field welding projects that require sophisticated welding processes are also emerging in remote areas. The pure, high-quality welds necessary for these projects can present significant field welding challenges.
Field Welding Challenges
Setting up the perfect welding environment without the external influence of wind, moisture, and contaminants can be difficult. 
Welding on job sites requires deploying equipment like generators and welding machines and constructing structures to house this equipment.  
Operators lose efficiency in the field when they must gouge, weld, or cut simultaneously. 
Operators are exposed to the hazards of splatters, burns, or harmful fumes. 
Setting up structures and pieces of machinery for field welding increases project time and cost.
There is a shortage of highly skilled welders capable of operating in the field.
Despite these challenges, operators can apply any welding process in the field environment with the correct setup The same is also true for orbital GTAW. GTAW can help achieve a high-purity outcome when field welding once all essential orbital welding components and equipment are housed in a structure that provides a clean welding environment.
Orbital GTAW for High Specification Field Welding
Oil and gas pipelines, as well as nuclear projects, require considerable fieldwork. These projects require high-specification welding with proper care given to maintain the sanitation and strength of the weld joint. Given these requirements, welding options like SMAW (Shielded Metal Arc Welding), LAW (Laser Arc Welding), or PAW (Plasma Arc Welding) may feel more practical. SMAW is the best choice in terms of portability, with a simple equipment setup unaffected by wind. LAW provides increased speed and productivity, while PAW offers increased control, speed, and quality. 
Instead of constructing these welding processes on the field, manufacturers can simply use orbital GTAW to leverage the benefits from a single process. GTAW can offset the lack of speed of SMAW, the possible formation of the heat-affected zone (HAZ) and UV radiation by PAW, and the operating cost of LAW. Although not applicable to all types of projects, orbital GTAW provides the relative advantages of:
Precise weld parameter control
Speed through automation
Higher productivity
Potential weld error reduction with monitoring
Operator safety from hazardous fumes or weld splatters while welding (ex. stainless steel) 
Depending on the project and environment, orbital welding equipment and the supporting structures may still require significant setup time.
Achieving Quality in the Field With Orbital GTAW
Modern orbital welding equipment is easy to set up and move around; therefore, it is ideal for field welding. For orbital GTAW, important components required for the setup may include:
Computer-controlled power supply systems
Weld head
Wire feeder
While it is the operator's job to ensure the weld parameters are set up correctly according to WPS (Welding Procedure Specification), orbital GTAW enables welding across specifications and positions to provide reliable, consistent, and quality results in the field.
Arc Machines, Inc. products offer quality and efficiency in any pipe or tube welding project, whether it is performed in a machine shop or when field welding. For inquiries regarding products, contact sales@arcmachines.com. For service inquiries, contact service@arcmachines.com. Arc Machines welcomes the opportunity to discuss your specific needs. Contact us to learn more about our automated GTAW welding solutions.