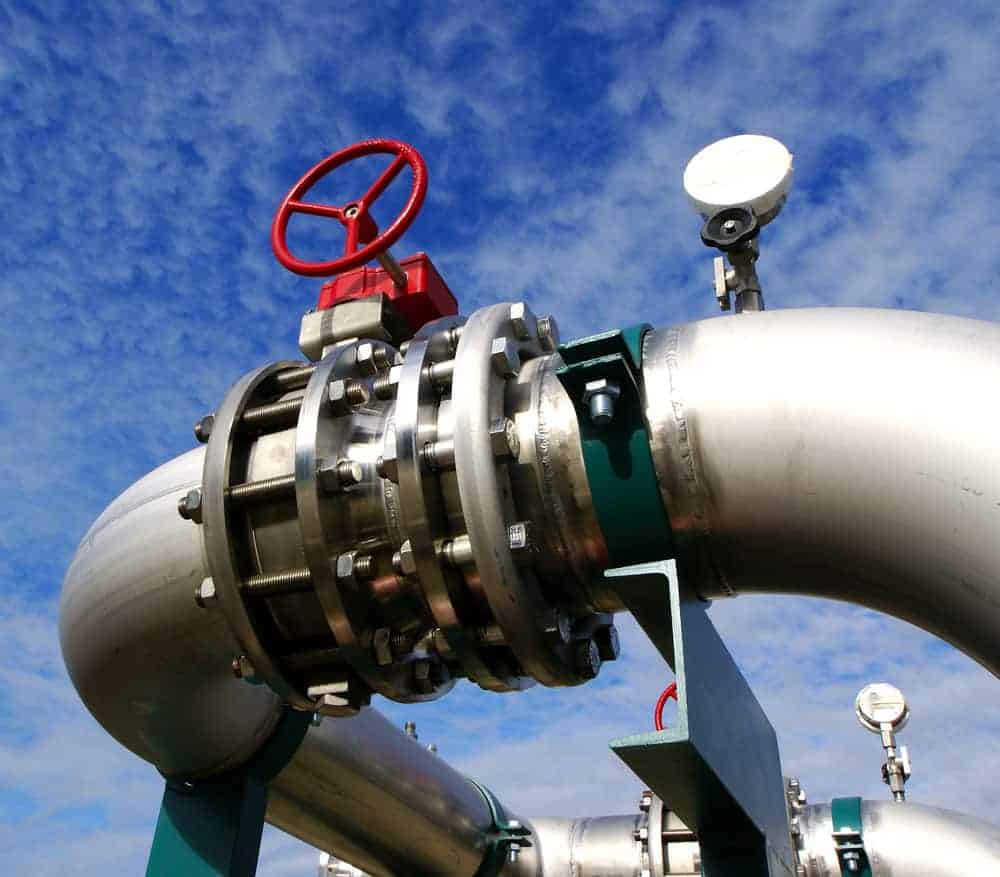 Cladding can enhance a metal's corrosion-resistant properties. The process involves the deposition of a corrosion-resistant alloy (CRA) layer over a base metal with weaker properties. The most common CRA is stainless steel. Along with its corrosion-resistant properties, stainless steel also offers the benefits of increased strength, temperature resistance, and cost-efficiency.
From pipeline safety to architectural improvement, stainless steel cladding provides benefits across wide-ranging of applications. In this article, we'll examine the ideal stainless steel types and take a closer look at the cladding process.
Stainless Steel Cladding
Consider oil and gas pipelines: most use carbon steel. Their operating conditions, however, can expose pipelines to harsh chemicals and environments that may adversely affect carbon steel. Stainless steel cladding adds a thin layer of stainless steel over the carbon steel surface to increase its durability. Further advantages of stainless steel cladding include:
Heightened resistance to corrosion and rust to extend the operational life
Improved mechanical strength and thermal resistance to prevent failure
Excellent weldability and polished finish
Greater cost-efficiency than more exotic cupronickel alloys
Ideal for sanitary application.
With many stainless steel types to choose from, cladding is possible for an array of unique applications. Because it enhances strength and provides the highest resistance against corrosion (due to its ferrite and austenite composition), duplex stainless steel is commonly used—especially when cladding pressure vessels and tanks. Common stainless steel grades, such as 304 and 316, can be used to clad components that are used outdoors.
Things To Note When Stainless Steel Cladding
There are several ways to perform stainless steel cladding, including hot roll bonding, cold roll bonding, explosive bonding, welding, and more. Hot roll bonding is a commonly used method where the plates of the base metal are placed on or between the plates of the stainless steel cladding layer.
The weld cladding process is another effective method. When welding, a layer of stainless steel is deposited over the carbon steel surface in single or multiple passes. GTAW or GMAW is popular with this method; the choice of weld process depends on factors like material use, accessibility, weld positioning, and cost-effectiveness.
In each case, the cladding process should meet all design and material standards specific to the industry, especially for critical applications like pressure vessels or pipelines. For instance, API 5LD covers the specification for CRA-clad steel pipes used for natural gas or petroleum pipeline systems. Listed below are standards specific to stainless steel cladding:
ASTM A263
ASME SA-263
ASTM A264
ASME SA-264.
Additional stainless steel cladding design considerations include:
The thickness of the clad layer should be at least half the thickness of the base metal
Cladding thickness should be between 1.5 to 5mm; although above 5 mm is also possible
The recommended thickness for stainless steel cladding on a carbon steel base is 3 mm.
The Importance of Selecting the Right Stainless Steel Cladding Process
For cladding pipelines, pressure vessels, and structural components, stainless steel has become the top choice across industries because it can resist corrosion and high temperature while providing enhanced strength and a clean finish. However, you must select the right cladding process to achieve optimal results.
Orbital GTAW is always a good option for weld cladding. The cladding process may require flexibility for complex geometries in cramped, uncomfortable spaces. Additionally, welders can be exposed to harmful fumes such as hexavalent chromium when working with stainless steel. Orbital GTAW eliminates these issues while delivering the highest quality stainless steel cladding for diverse applications.
Arc Machines, Inc. has decades of experience in manufacturing orbital welding components such as orbital weld heads and monitoring systems that can perform stainless steel cladding for a diverse range of industries.  For inquiries regarding products, contact sales@arcmachines.com. For service inquiries, contact service@arcmachines.com. Arc Machines welcomes the opportunity to discuss your specific needs. Contact us to arrange a meeting.