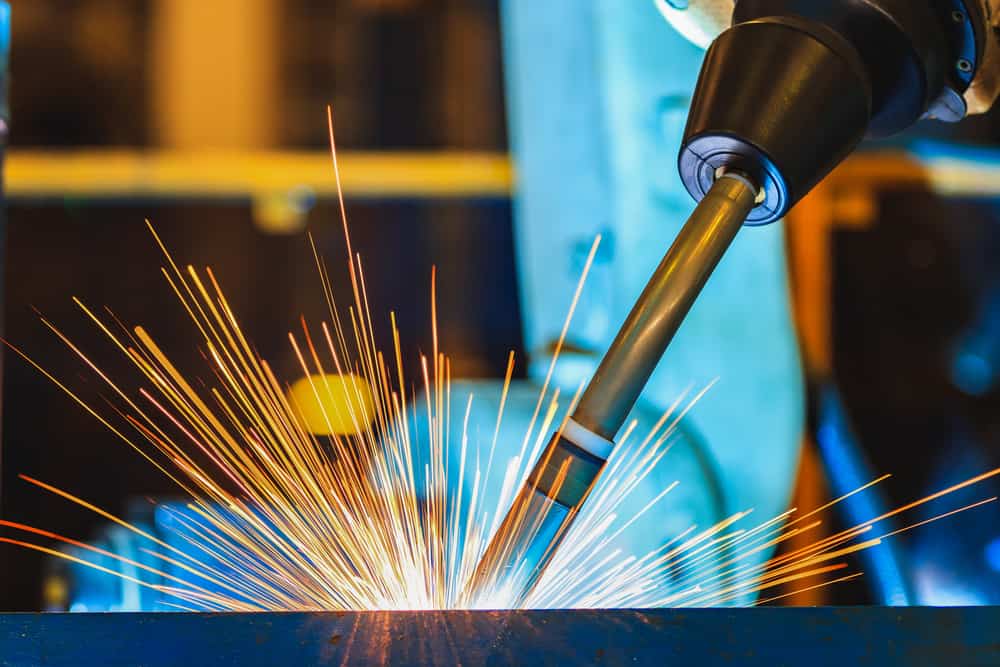 As the clean energy demand increases, so will the demand for welding and fabrication skills required to create the new energy infrastructure that includes oil wells and gas pipelines as well as biodiesel farms and wind farms. And the continued development of "green" infrastructure is expected to rely heavily on the skills and experience of welders. Below, we discuss how automation in welding will drive the future of the energy sector and play a key role in developing a new energy infrastructure.
Let's start with a brief look at how the energy sector is expected to evolve with the development of new energy infrastructure in terms of electricity generation, transmission, and distribution.
Renewable Power
Renewables, including hydro, wind, solar, and biofuels, represent the core of the new energy infrastructure. Compared with the traditional, fossil-fuel-powered electricity generation, renewable power is produced at a much smaller scale and demands more dispersed power grids that collect energy from several locations. 
As governments commit to net-zero emissions, power distribution networks are being radically reshaped. The International Energy Agency (IEA) projects renewable power deployment to expand significantly and account for more than 60% of overall power generation by 2030.
Nuclear Power
The United Nations Intergovernmental Panel on Climate Change (IPCC) has forecasted nuclear energy to play an important role in sustainable energy future. Nuclear power is the second-largest source of low-carbon electricity and has reduced carbon dioxide emissions by over 60 gigatonnes in the last 50 years. Along with variable renewables such as wind and solar photovoltaics (PVs), nuclear power plants can contribute to electricity security by reducing dependence on fossil fuels and keeping power grids stable through seasonal fluctuations in output from renewables.
Even with the rapid adoption of renewables and nuclear power, the development of new energy infrastructure would be supported by sources from conventional power plants, particularly gas. As a result, fossil-fuel-powered electricity generation will play a significant role in emerging economies. All of this highlights the growing opportunities for fabrication and welding in the energy sector.
The Role of Automated Welding in Developing a New Energy Infrastructure
Welding in high-specification and low-tolerance projects in the energy sector demands speed, consistency, and accuracy to yield flawless welds that are otherwise difficult to achieve through manual welding. Automated welding processes, including GTAW orbital welding, are well-suited for high-precision and high-stress welding applications that the sustainable energy infrastructure requires.
Orbital Welding in Renewable Energy Sector
As part of the new energy infrastructure, hydraulic gravity batteries are critical for the long-term energy storage of excess electricity generated from wind farms. The large-scale piping systems for pumped energy storage require welds that can withstand the high pressure of water and the resulting corrosion. Orbital welding enables strong, high-quality stainless steel welds that offer corrosion resistance to the complicated piping system in hydraulic gravity batteries.
Orbital Welding in Nuclear Power Sector
In the nuclear power sector, small modular reactors are expected to provide a viable, safe, and efficient alternative to conventional nuclear power plants. Although these reactors cannot generate more than 300 megawatts per module, innovative power plants may combine several such units into a network that can scale to serve a community's needs. Instead of using water as a coolant, small modular reactors use liquid sodium and molten salt to keep the core from overheating. 
As safety measures are essential in the design of these reactors, the piping systems require high-strength metals that are immune to corrosion from the heat and radiation inside the reactor. A range of corrosion-resistant materials, including stainless steel, titanium, and Inconel® that are less prone to the effects of radiation, can also be used in small modular reactors through orbital welding. Further, automated weld heads and remote weld controls dramatically reduce the risks of human error while yielding consistent and accurate high-specification welds.
Orbital Welding in the Oil and Gas Sector
With the oil and gas sector backing up the development of new energy infrastructure, orbital welding will continue to play a key role in improving the quality of petroleum pipe welding through consistent and high-quality welds free from cracks and embrittlement. Additionally, the remote control features of orbital welding will ensure a safe work environment for welders involved in pipe welding in crude oil refineries or distillation centers. 
As an industry leader in developing a wide range of advanced orbital welding equipment, Arc Machines, Inc. is committed to meeting the industry-specific standards in pipe and tube welding for the safe development of a new energy infrastructure.
Arc Machines, Inc. is your one-stop solution for GTAW orbital welding equipment for high-specification projects including new energy infrastructure. For inquiries regarding our products, contact sales@arcmachines.com. For service inquiries, contact service@arcmachines.com. Contact us to learn more about our automated GTAW welding solutions.